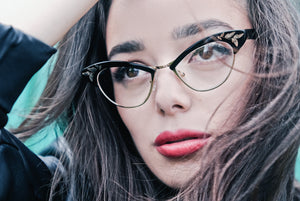 Designer Glasses & Sunglasses
JOUISS™ prescription glasses and custom sunglasses are uniquely designed in the UK.
High quality glasses frames inspired by the 1950s for vintage fashion lovers or those looking for something different.
Huge choice of lens types available including single vision, varifocal/progressive, bifocals, bluelight protection, custom coloured sunglasses and more.
Blog
---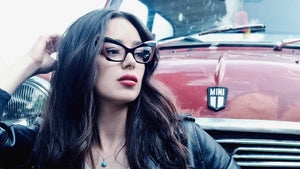 Cat-eye glasses, also known as winged-eye or almond-shaped glasses, are a type of eyewear that became popular in the 1950s. They are characterised by their upward-sweeping frames that resemble a...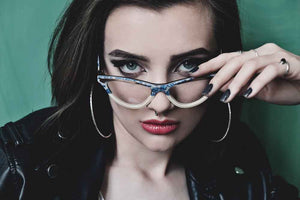 Cat-eye glasses convey not just confidence but also a humorous and fun-loving personality. The owner of these spectacles is probably someone who doesn't take themselves too seriously. Don't be scared...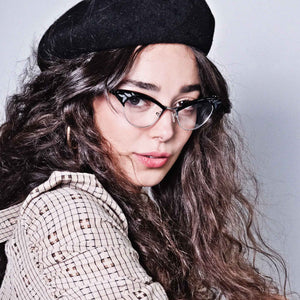 Cat-eye glasses are a style of eyewear with an upswept frame shape that resembles the eyes of a cat. This unique frame design has gained popularity since the 1950s and...