Browse the JOIUSS™ designer red glasses below
Browse the JOIUSS™ designer red glasses below
Browse the JOIUSS™ designer red glasses below
Original designed red glasses
A collection of original 1950s inspired red glasses frames that include five different glasses styles to choose from. Each luxury glasses frame is handcrafted using high-quality materials.
Each pair of red glasses are individually handmade with stunning decorative details including patterns, prints, glitter as well as signature branding giving a real luxury look and feel to each glasses frame.
---
doreen red & cream glasses frame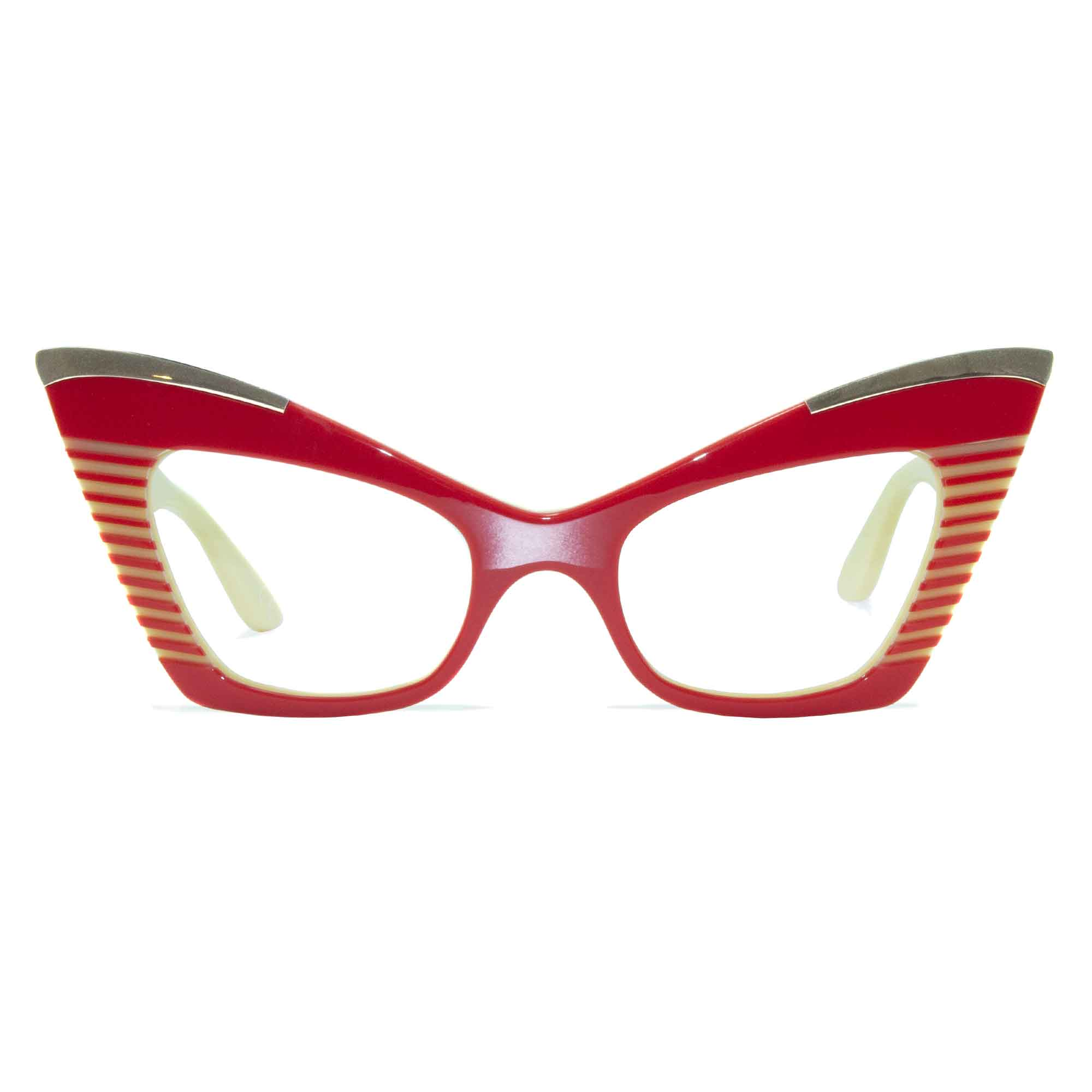 The Doreen is the signature women's reds glasses frame of the collection.
Designed taking inspiration from the flamboyant cars during the 1950s and reminiscent of the 50's bold glasses shapes, colourful, beautiful and tactile cat eye frame.
gatsby red & gold glasses frame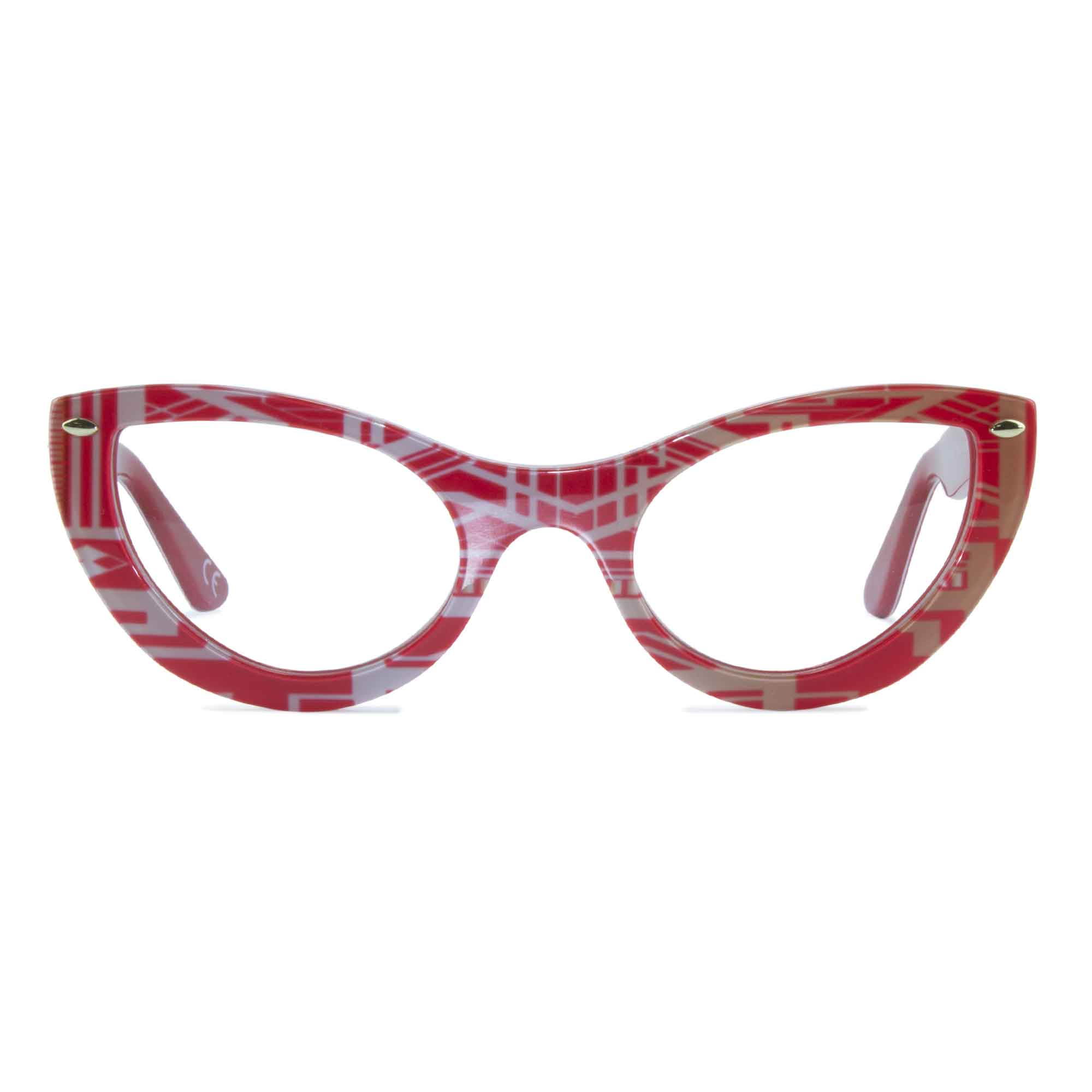 The Gatsby red glasses frame is for the woman that appreciates the finer things in life.
The cat eye frame captures the extravagance and carefree attitudes during the 1920's Art Deco period. Exuberance, wealth and showing it off was the order of the day!
---
A stunning red marble cat eye glasses frame inspired by the Hollywood starlets of the 1950s.
Elegant feline shape with winged temples and browline glitter decoration.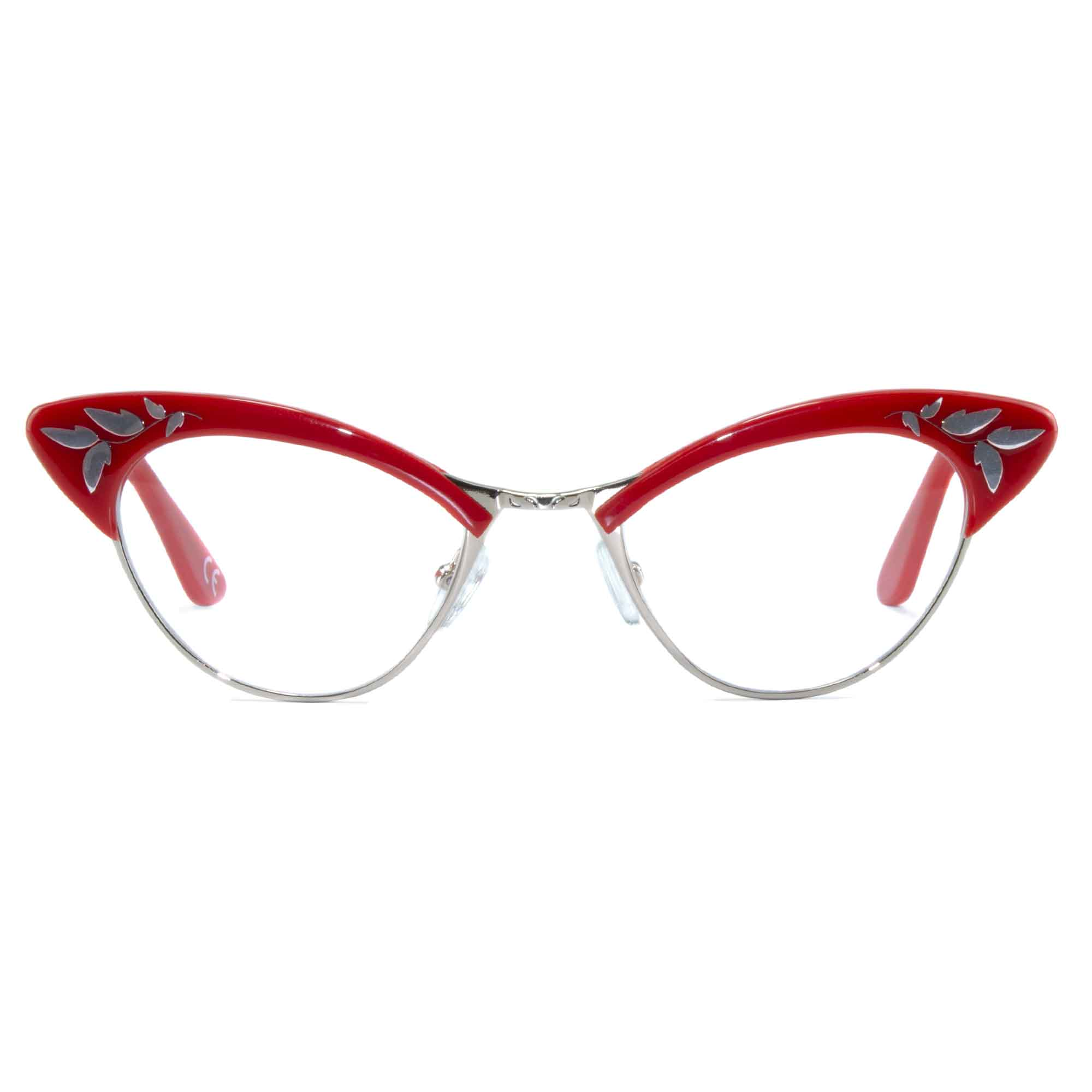 A women's browline glasses frame with flick cat-eye glasses shape and intricate metallic petal detailing. making the Rita a gorgeous curvy vintage red glasses frame.
Ladies red designer glasses frame for those in doubt they want to be glamorous.