Browse the JOIUSS™ designer black sunglasses below
Browse the JOIUSS™ designer black sunglasses below
Original designed black sunglasses
A collection of original 1950s inspired black rimmed sunglasses that include thirteen different sunglasses styles to choose from.
Each pair of sunglasses are finished in high gloss shiny black with contrastiing silver or gold decoration that gives a real luxury look and feel to each sunglasses frame.
Each luxury black sunglasses frame is handcrafted using high-quality materials and CR39 100% UV protective lenses.
---
glimmer clear black sunglasses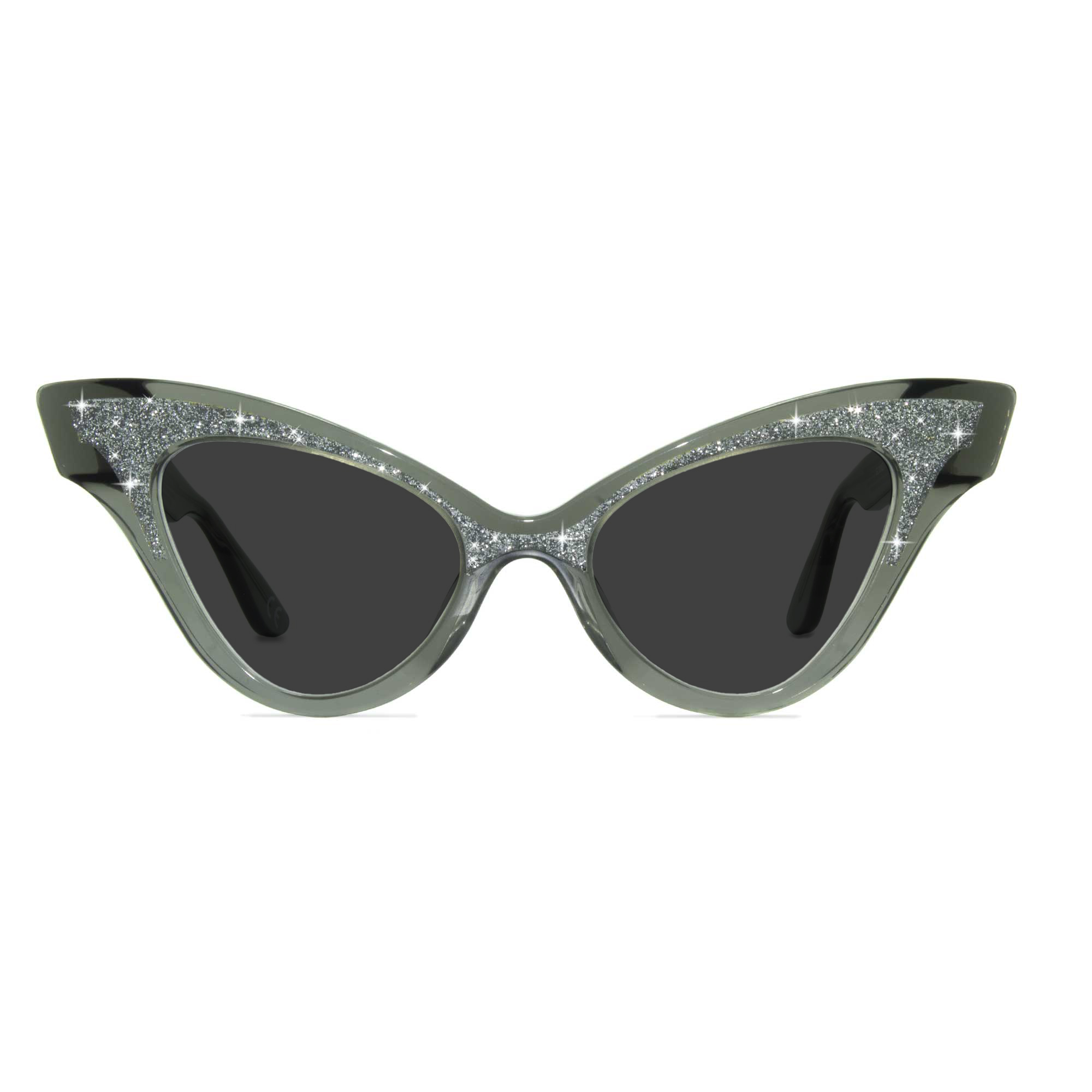 A gorgeous clear black sunglasses frame that makes a real statement in fashion glasses for women.
A black designer sunglasses frame to unleash the playful girl, charming lady and positive modern female attitude.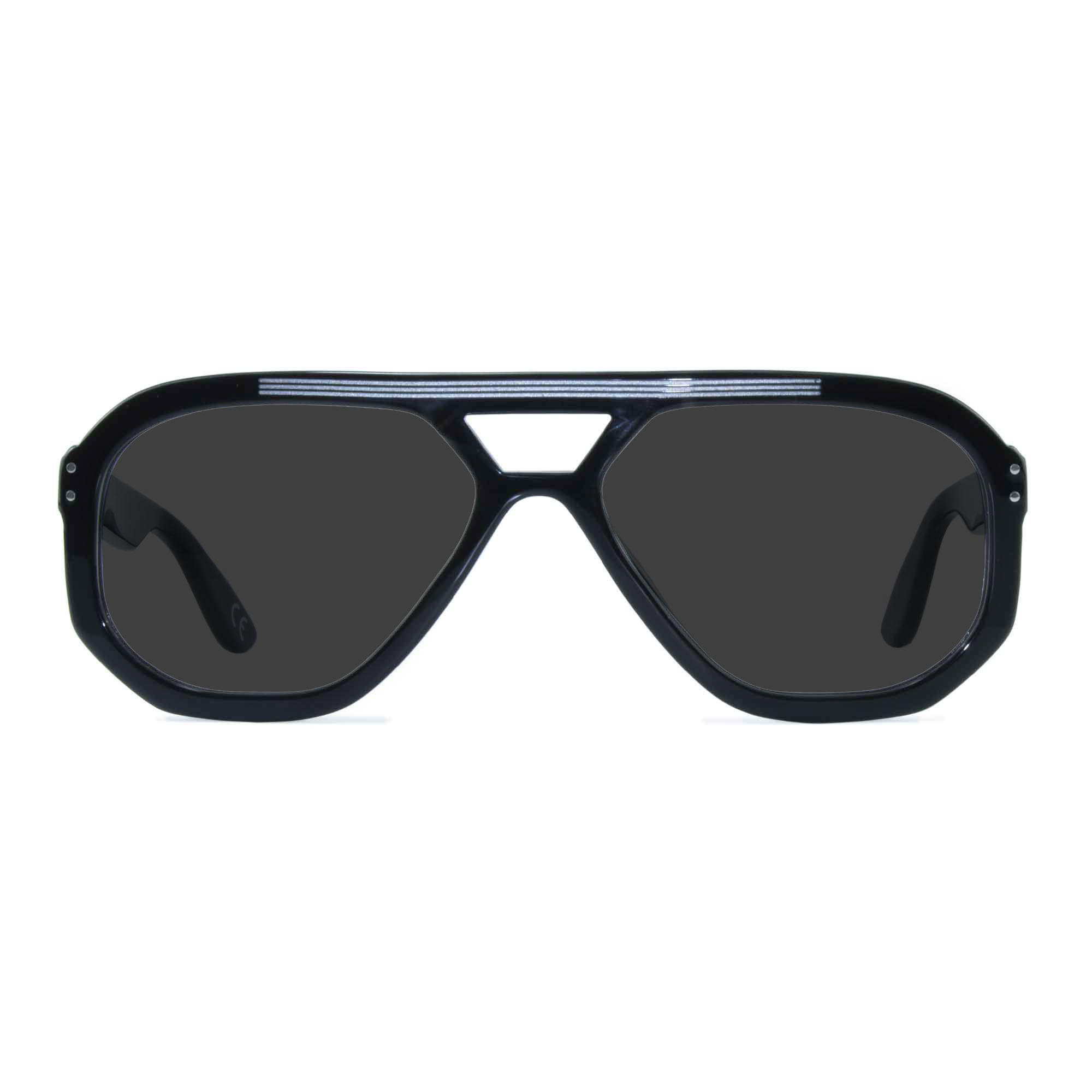 A large navigator styled men's black aviator sunglasses frame popular during the 1970s.
We have merged the front car grill detailing from 1950's cars to make this stunning acetate aviator sunglasses style.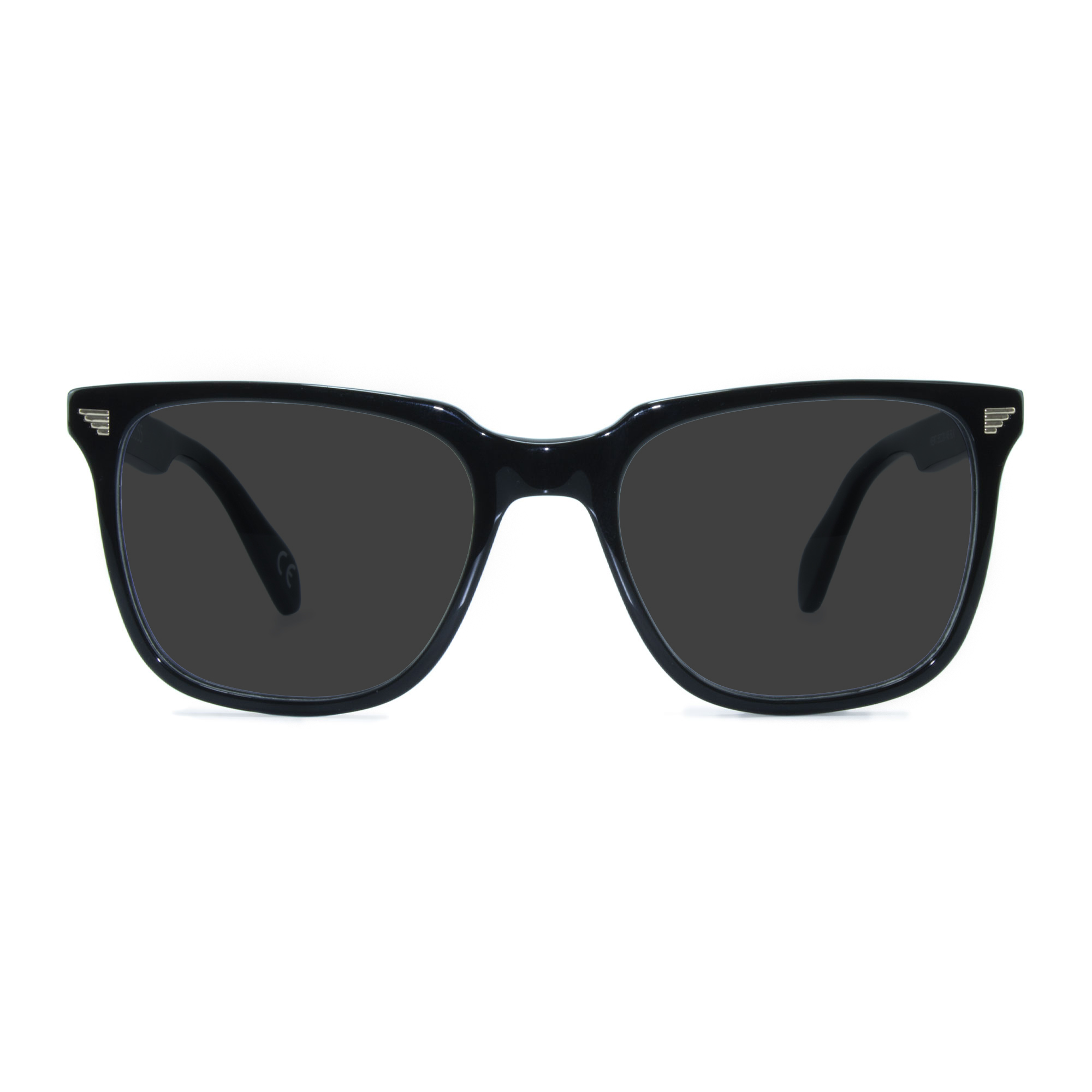 The Kent is a gentler adaption to some of the early 50's heavy plastic black designer sunglasses frames for men.
Gorgeous lines, broad shoulders and supremely comfortable in any situation.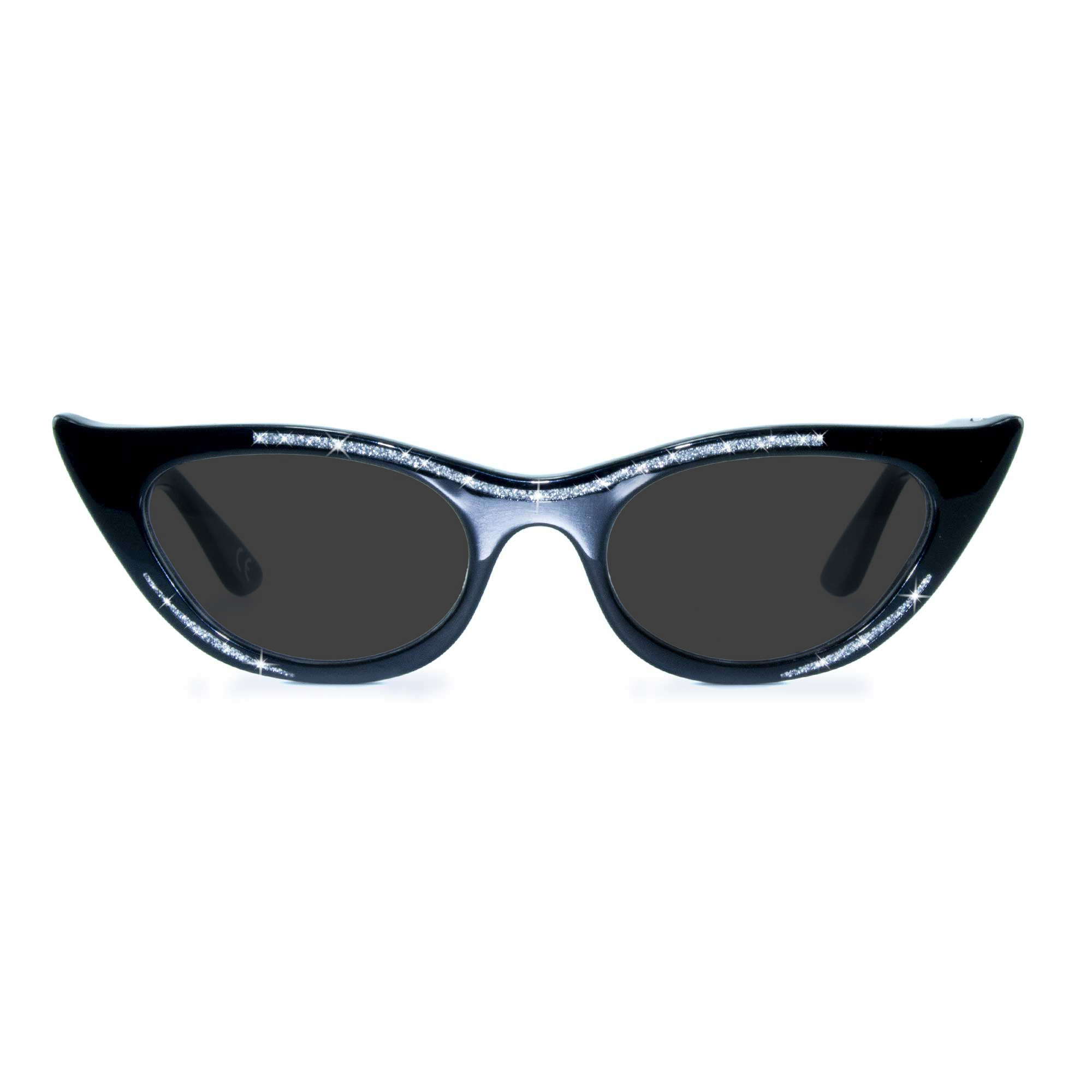 A stunning black cat eye sunglasses frame inspired by the Hollywood starlets of the 1950s.
Elegant feline shape with winged temples and browline glitter decoration.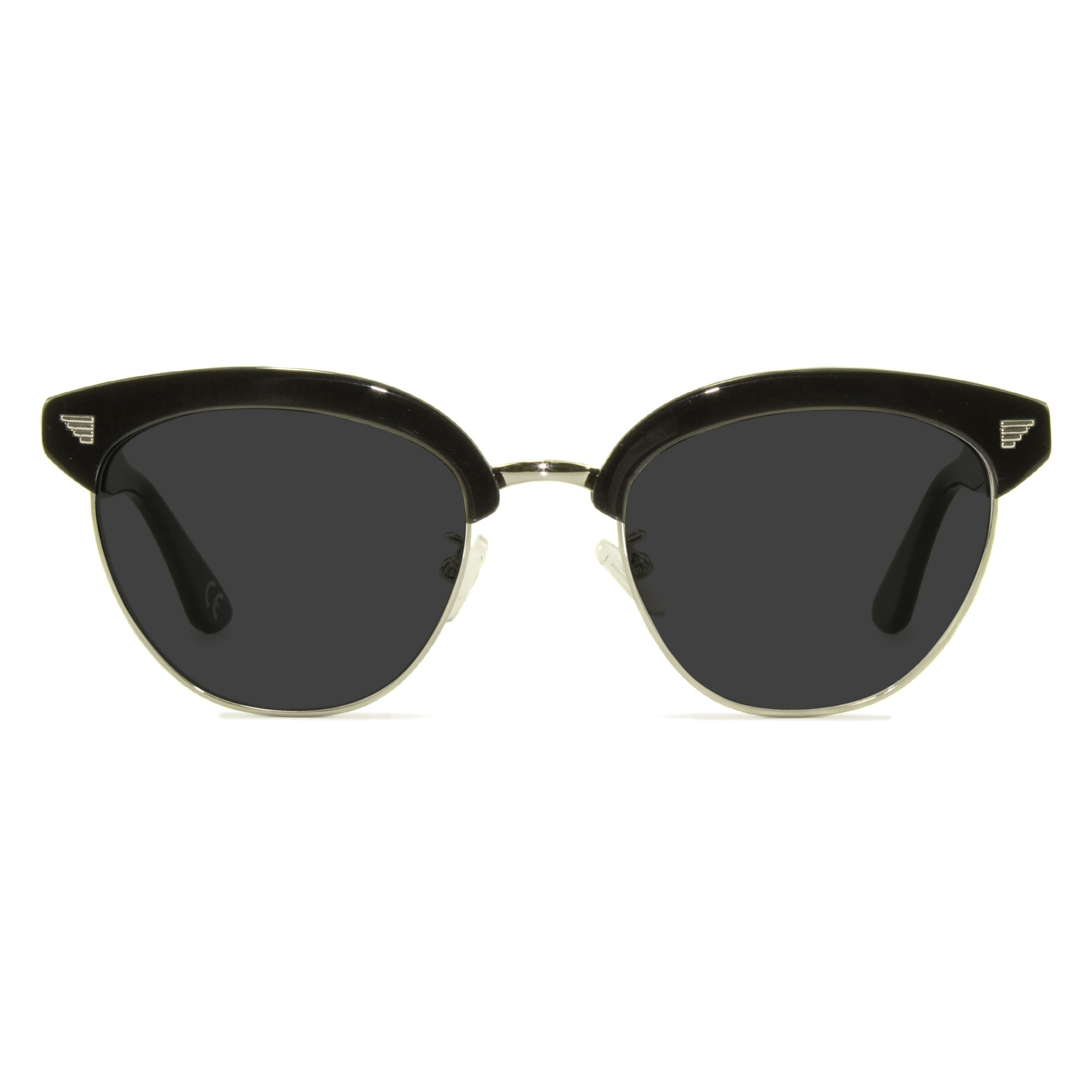 The Malcolm black sunglasses frame is an originally designed style of browline sunglasses.
Characterised with a thick black acetate rim above the eyes, metal bridge with adjustable nose pads and shiny metal round lower rims that hold the lenses in place.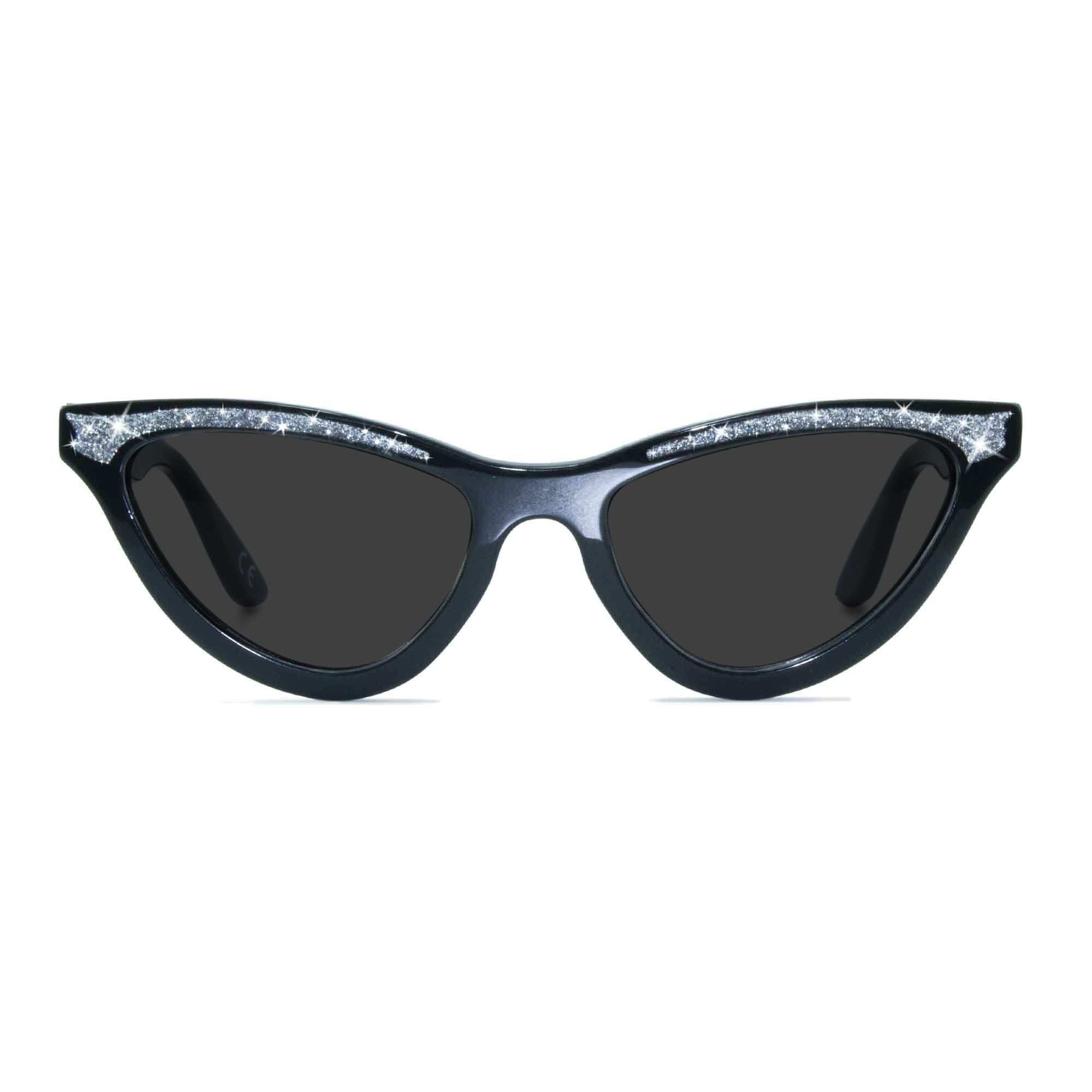 Inspired by one of the worlds most famous female icons Marilyn Munroe. Similar to the frame she wore in the 'How To Marry a Millionaire' movie.
Subtly cat-eye shape with a little sparkle, gorgeous black sunglasses for women.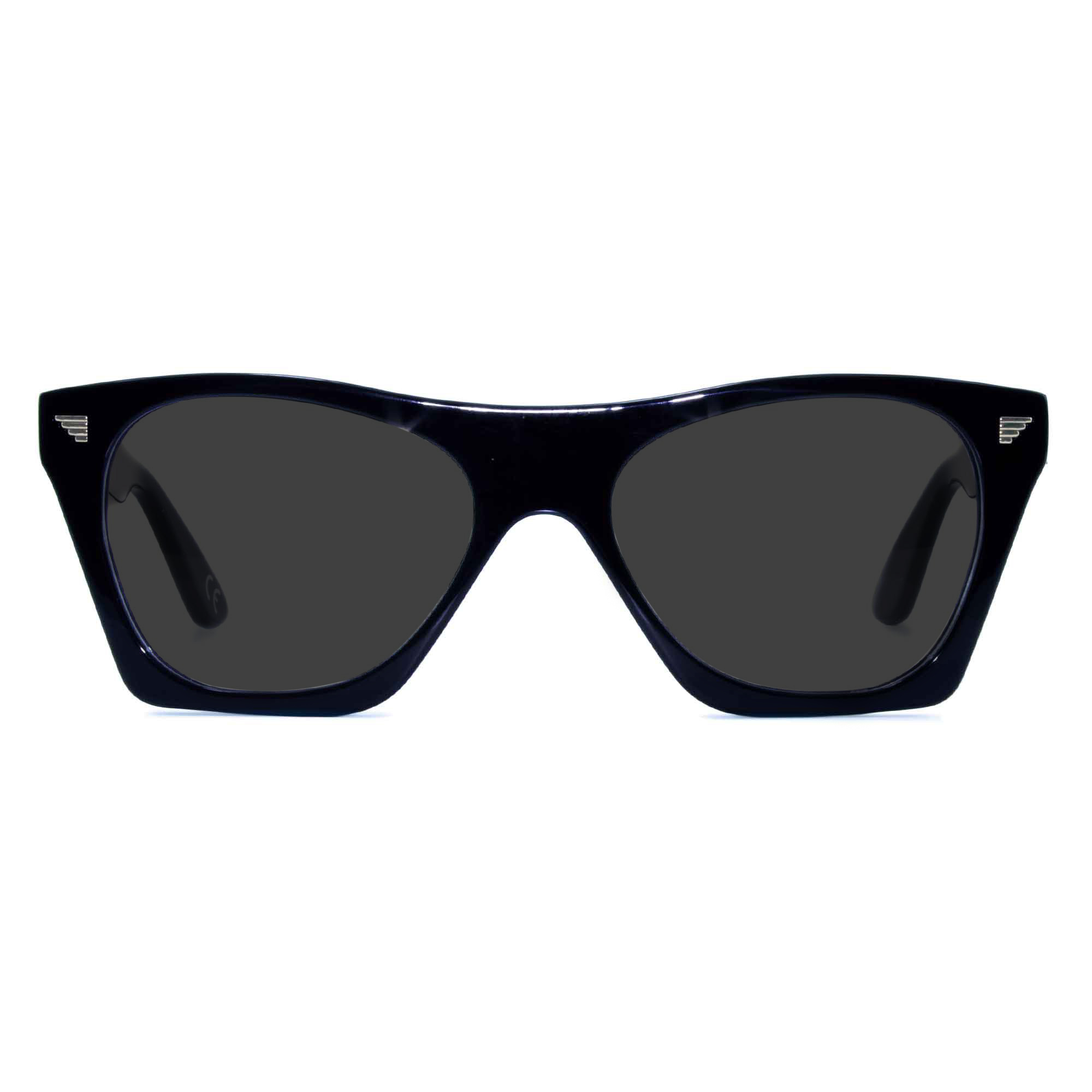 The design of the Oscar black sunglasses frame was inspired by some of the great musicians in the fifties and sixties.
Thick-rimmed men's black designer sunglasses frame with very angular masculine lines. Made with high quality acetate and metal plate trim.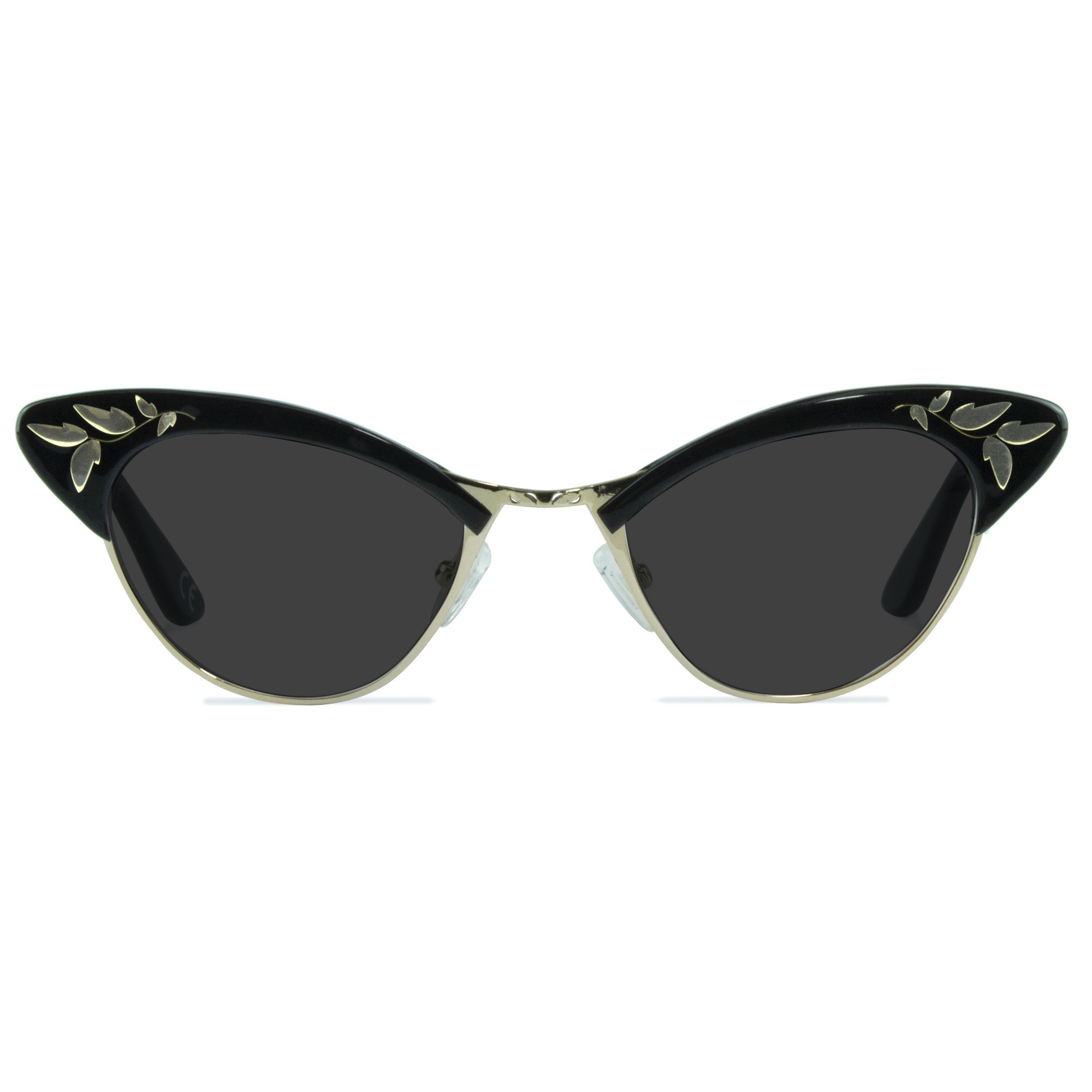 A women's browline sunglasses frame with flick cat-eye glasses shape and intricate metallic petal detailing. making the Rita a gorgeous curvy vintage black sunglasses frame.
Ladies black designer sunglasses frame for those in doubt they want to be glamorous.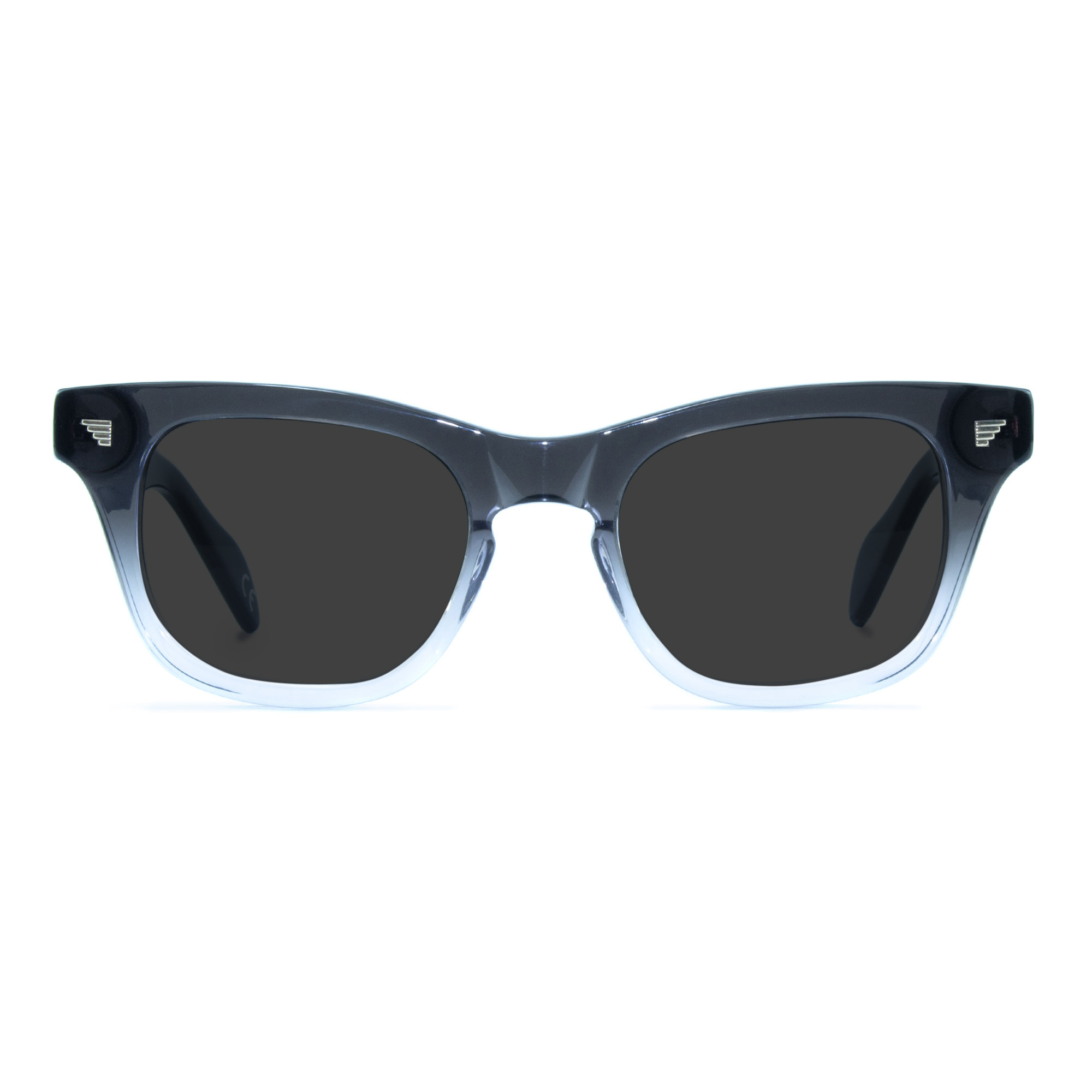 The design of the Russ is a true classic 50s historic black designer sunglasses frame for men.
A modernise style adding a keyhole bridge with sharper fresher lines. Gives a real designer luxury feel to an old classic.